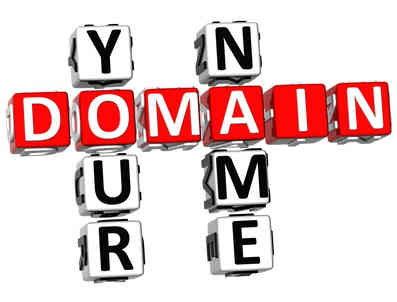 What are domain names or blog names? Simply they are a user friendly way to identify and access blogs and websites. This blog has a domain name of "dave-lucas.com".
If you have often wondered how to start a successful blog, choosing a meaningful domain name can play a key part in achieving this. Also, once people discover your site, a memorable or catchy domain name will stick in their minds making it more likely for readers to revisit your site.
To help you choose a domain name check out the tips below. Don't dwell on them too long. Trying to find a domain name that includes all or most of the tips would be very difficult to achieve. Use them as guidance in your search for the domain name that is right for you.
1. Domain Name Extensions. What Should You Use?
By far the most popular choice is .COM so grab it if it's available. It's what the majority of internet users will type in after a domain name unless told otherwise.
Having said that, you could find yourself in a situation where you may want to consider a different extension. For example, what if you had a business where you wanted to target your product or service to a specific geographic market? If this geographic market was the United Kingdom, a .co.uk would be the better choice as it would give the impression that you are a UK focused organization. It would still be a wise move to register the .com version of your domain name as this would stop the risk of someone else later acquiring it, which could result in your visitors ending up at a competitor's website.
One advantage of using a .com is that you have the choice of protecting your online identity by using a domain privacy service. This service stops your personal contact details from being displayed in the Whois database which is available to the public. Be aware, that due to registry restrictions, not all domains are eligible for domain privacy. So if you require privacy, check to see if it's allowed on your chosen domain extension before buying the domain.
I use a domain privacy service called WhoisGuard which is available on domains that are registered with Namecheap.
2. Numbers and Abbreviations Can Cause Confusion
Let's say you have a website called "8diets4U.com". If someone heard about your website would they type "eightdietsforyou.com" or "8dietsforU.com" or "eightdietsfourU.com"? There are other combinations but I'm sure you get the point.
3. Why Not Use Your Own Name?
Have your own personal domain name by registering your name. Even if you don't use it straight away it's worth doing. You could become the next internet sensation and then it would become invaluable.
4. Avoid Legal Issues
Don't use another company's name or trademark in your domain name unless you have their permission. You have been warned!
5. Keep it Simple, Short and Easy to Spell
This will make it easier for people to remember your domain name and pass it on to others.
6. Use a Keyword
If you use a keyword in your domain name it's best to keep it at the beginning of the domain. For example, let's say you want to use the keyword "garden benches". Placing the keyword at the beginning like so: "gardenbenchesbydave.com" is better than "davesgardenbenches.com".
7. Allow for Future Growth
What if you own the domain gardenbenchesbydave.com, obviously you are selling garden benches, and you would like to expand your business into selling garden tables? Your domain name is giving the impression you only deal in garden benches. It would have been better to start off with gardenfurniturebydave.com.
8. Use a Thesaurus
Have all the best domain names that you want already been taken? Try using a thesaurus to generate alternative words. This is a great tool to churn out new ideas.
9. Use WHOIS
If the domain you want is already taken and is not being used, contact the owner and ask if they would like to sell it. You can obtain their contact details from the Whois database. Namecheap have a Whois look up tool and you can access it by clicking here.
10. Use Hyphens or Not?
Personally I would prefer not to use hyphens in a domain name although sometimes this could be unavoidable. For example, when I wanted my name to be the domain name of my blog, the unhyphenated version was already taken.
To try and avoid using a hyphen I contacted the owner of "davelucas.com" to ask if they were willing to sell it, but they were not. So I then decided to check out other people's opinions of using hyphens before deciding what to do.
Here are some of their views and my own thoughts that will hopefully help you decide whether to use hyphens or not:
Hyphened domains are hard to resell or don't hold as much value as one without a hyphen.
As I am not going to resell this domain this didn't concern me.
The unhyphenated version already exists so you are running the risk of losing traffic to someone else's domain.
At this moment this is not a concern as the unhyphenated version is not in use, but this could be a future problem.
Your domain name will not be remembered as it has hyphens in it.
This is probably true, but then again, unless domain names are relatively short I personally cannot remember them whether they contain hyphens or not.
Hyphens make it look spammy.
Quite often people use hyphens as a way to stuff their domain name with keywords. As I am not stuffing my domain name with keywords I am not concerned with this issue.
Hyphens affect search engine rankings.
Most people agreed on this one that it will be the content and quality of your site that determines how high your site ranks in search engine results.
It will be ok if you don't use more than two hyphens.
Ok but why? The person who suggested this didn't say why so I dug a bit deeper and found Google's outlook on hyphens.
The following quote is from the Google Patent: United States Patent: 8046350
"It is very common to see domain names that include a single hyphen, but when two, three, or more hyphens are present, this is often an indication that these domain names are associated with companies that are attempting to trick search engines into ranking their web pages more highly."
After taking on board all of the above points I decided to use the hyphened version for my blog. Although my preference is not to use hyphens, now that I know what Google thinks about them, if I did have to use one I would use no more than one.
Photo © Depositphotos.com/Mariusz Prusaczyk