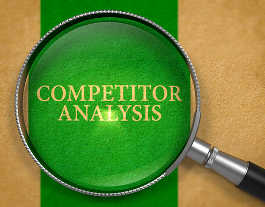 In the ongoing quest to find those quality keywords that will bring more visitors to your website, you can be forgiven for wanting to embark on a bit of keyword spying to uncover the keyword rankings of your competitors.
After all, by using a competitors keywords on your own site would surely result in more traffic coming your way….wouldn't it? To be honest it's not as simple as that.
What if after checking the keyword ranking of a website all you end up with is a collection of keywords that are high in search volume but very difficult to compete for? Do you try and compete for these high competition keywords or carry on searching for alternatives?
Although the high search volume may be tempting you to compete for them, realistically you know you could be wasting your time and the best thing to do would be to carry on searching.
You could uncover keywords that are easy to rank for but have low search volume. Although it would be nice to hold the top spot on Google, there's not much point if it's not going to bring you any visitors…so it's back to searching again. [Continue reading]